emerald ash borer services
prevention is the best way to protect your property
Not ready to kiss your Ash goodbye?
Emerald Ash Borer is a tree insect that is killing thousands of Ash trees throughout the United States. It's a relatively new pest in the Midwest, established in southern Wisconsin, and spreading further north every year. It has been confirmed in the Wausau metro area including Marathon County, Wood County, and Portage County.
It will severely injure and kill all Ash tree species in as little as two years if not treated before or in the early stages of an infestation. Like with most things, prevention protocols work better and are less expensive than trying to eradicate the pest after infestation.
What can be done about the Emerald Ash Borer?
The two options are a preventive chemical treatment or cutting down and removing your Ash trees.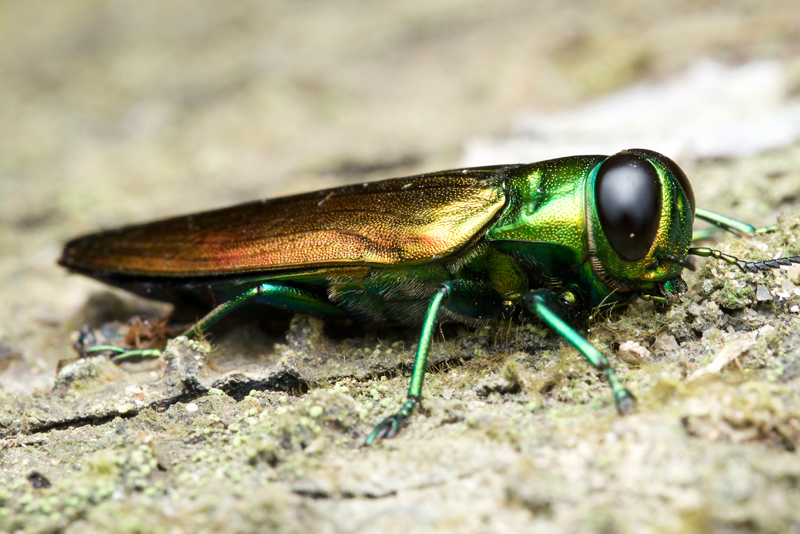 What is the best treatment for the Emerald Ash Borer?
Turf Md's treatment for EAB is to apply a pesticide at the roots of the tree. The treatment will be absorbed into the tree and kill insects while they are trying to eat the tree. The pesticide is safe for the tree and only affects insects eating your tree.
How often should I treat Emerald Ash Borer?
Treatments do not immunize the tree for life. Ash trees will likely need to be treated every one to two years.
Emerald Ash Borer Service Pricing
Preventing an infestation can be several times cheaper than removing and replacing dead trees.
Treatment is no more than you would pay to make basic repairs to your property, sealing your driveway, or tuning up your lawnmowers on a yearly basis. In order to provide you with an estimate, we'll need to measure trunk size(s) and count how many trees need to be treated. So we need a bit of information first. Click the Get My Price button below to get started.
Emerald Ash Borer

Services Overview