Just like a Lawn Care Program provides the nutrients and preventive treatments needed for your lawn to thrive, correctly applied irrigation develops your turf's root system. A healthy root system will mean a thriving lawn and add to the curb appeal of your property while minimizing the cost. 

Does Turf Md's install irrigation systems?
Turf Md's provides maintenance of irrigation systems already installed and system installation for new construction sites. We service both residential and commercial properties.
How does Turf Md's maintain your irrigation system?
As part of the Spring Start-up, we will measure your water pressure settings, check and repair missing or broken sprinkler heads, adjust sprinkler heads and nozzles so they are covering the right areas, and adjust control timers to meet your yard's seasonal needs.
During Winterization, Turf Md's uses a powerful pressure system to flush standing water out of each zone of your system.  This will prevent pipes and sprinkler heads from damage caused by water expanding as it freezes over winter. We can also shut down outdoor water pumps and shut off the system's power.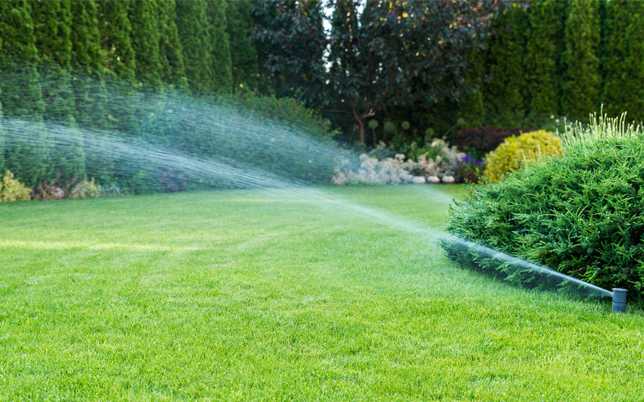 How much should I water my lawn?
By testing and optimizing your sprinkler system Turf Md's goal is to use only as much water as required. Your turf needs about an inch to an inch and a half of water each week, either from rainfall or irrigation. Overwatering is not only a waste of your money but promotes a shallow root system that can damage your lawn's long-term health. Lawns with shallow roots are often thin and have difficulty surviving extremes in temperature and disease. A healthy lawn will have a long root system able to absorb more water, oxygen, and nutrients.
How often should irrigation systems be serviced?
Turf Md's recommends an annual checkup, best done in spring when the nightly temperatures are warm enough to safely operate your system.
Irrigation Service Pricing
Turf Md's ranges between $75 to $150 to activate or winterize your sprinkler system. Or about $100 on average. Maintenance during the irrigation season averages about $115, on top of these expenses.  As every irrigation system is unique, we'll need to evaluate your equipment, zones, and total number of heads first. So we need a bit of information first. Click the Get My Price button below to get started.
Irrigation Services Overview